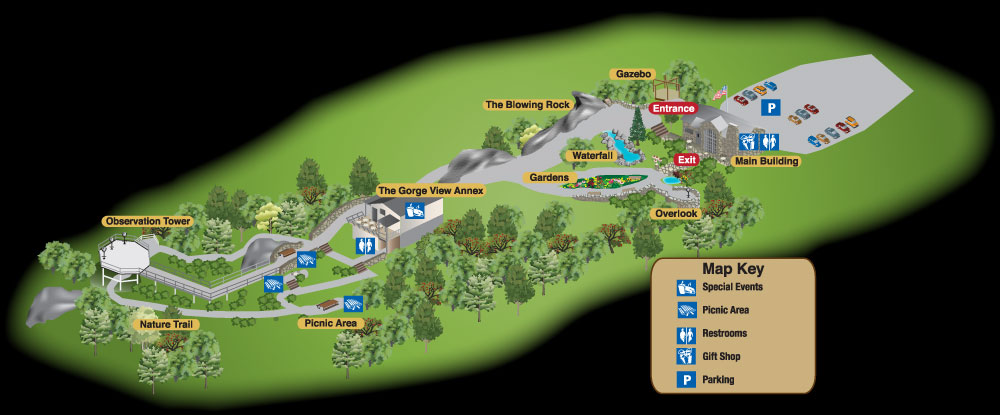 The entire trail is approximately 1200 feet long.
Walking the self-guided trail takes an average of 15 to 25 minutes.
The Blowing Rock is handicap accessible.
Pets are welcome as long as they are kept on a leash and they are picked up after. Please help us keep The Blowing Rock clean!